Help Greenpeace Protect the Planet
Please donate today
Greenpeace Hungary is a financially and politically independent environmental organisation. We accept no corporate or governmental donations so we can maintain a much needed independent voice. However it means we rely on individual supporters like you to fund our work.
We in the Hungarian Greenpeace Office are working towards the vision that our country's soil, air and water must be clean; everyone must have access to clean and cheap renewable energy and healthy, pesticide-free food; and our towns and cities should be full of green areas and have clean air.
Your contribution helps towards making Hungary and the world a cleaner and healthier place. Thank you!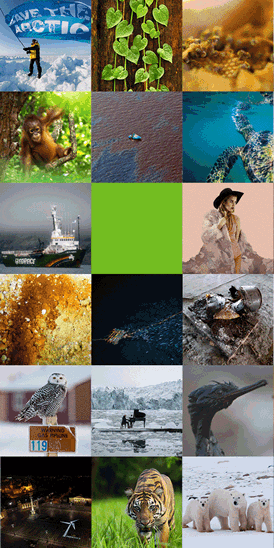 Prefer another way to donate?
Bank transfer
Our bank account number: UniCredit Bank, 10918001-00000015-73370002
Please add your postal address in the reference field so that we can thank you for your donation and send you more information later if you choose.
Feedback
If you have any feedback or questions, please let our community relations officers know via gro.e1600685622caepn1600685622eerg@1600685622uh.sa1600685622tagom1600685622at1600685622 or +36 1 392 7590.
This is a secure website.
Your transaction will be processed by Adyen, an international payment service provider, adhering to the strict regulations of international financial institutions. Once you submit your payment data on the next page, your transaction will be automatically processed. Greenpeace will only see your credit card type, the last 4 digits of your card number, and the date of expiry. Greenpeace does not see or access any other credit card data, or any bank account data related to your credit card.
For further details, see our Privacy Policy.